ROARING 1920S/30S GREAT GATSBY BAND IDEAL FOR CREATING A PARTY ATMOSPHERE
A fun and quirky 6-piece Roaring 1920s/30s band comprising trumpet/vocals, trombone, clarinet, piano, bass and drums with songs being sung through an authentic circular sprung microphone for that perfect vintage look!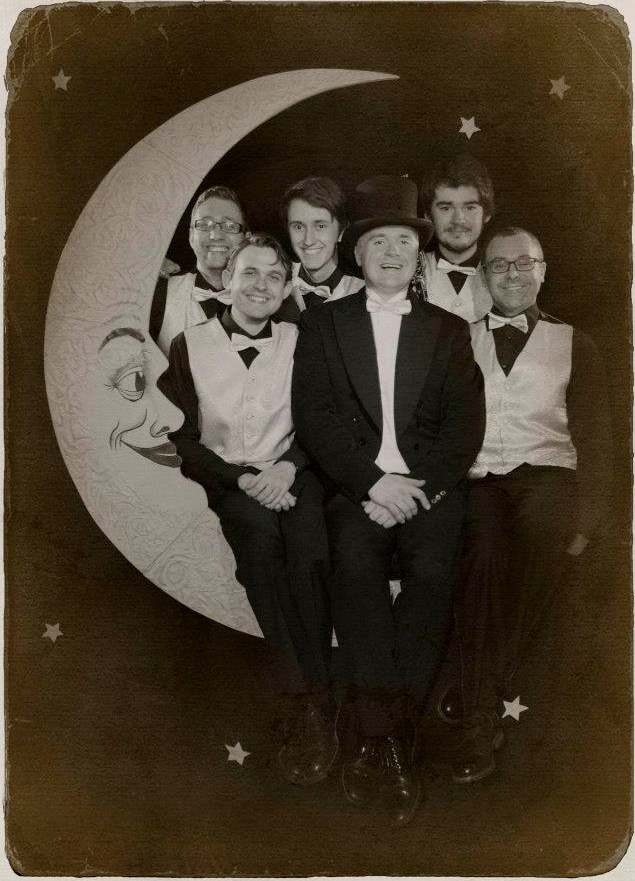 With an extensive repertoire of instantly recognisable favourites from the Roaring 20s through the Musicals of the 1930s and beyond, Dr Jazz entertains all ages with its infectious mix of timeless, ever-popular songs from Broadway and Hollywood. Serving up classics by the likes of George and Ira Gershwin, Cole Porter and Irving Berlin…with a generous order of Dixie on the side!
This Great Gatsby band's frontman dresses in top hat, white tie and tails while the other superb musicians wear smart waistcoats and bow ties. Glittering silver and gold Art Deco fan bandstands complete the vintage feel.
This 1920s band is very versatile and can provide music indoors or outdoors for weddings, drinks receptions, garden parties, dinners, Great Gatsby balls, race meetings, corporate hospitality and charity events.
Dr Jazz takes very little time and space to set up for outdoor gigs and can also provide a full PA system and lights for larger events.
Dr Jazz is a very experienced and professional band offering a top class and hassle-free service.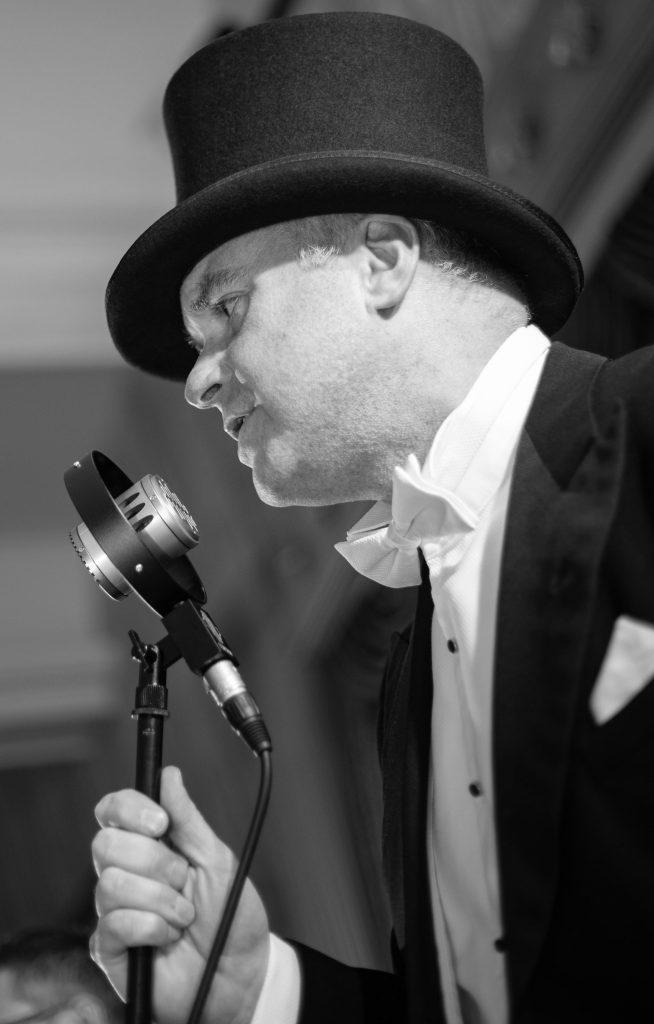 "HELLO CENTRAL, GIVE ME DOCTOR JAZZ"