Mr Swing's Dance Orchestra – Ballroom Dances
MR SWING'S DANCE ORCHESTRA CAN ENTERTAIN WITH SWING BAND AND BIG BAND SONGS FOR STRICT TEMPO BALLROOM DANCES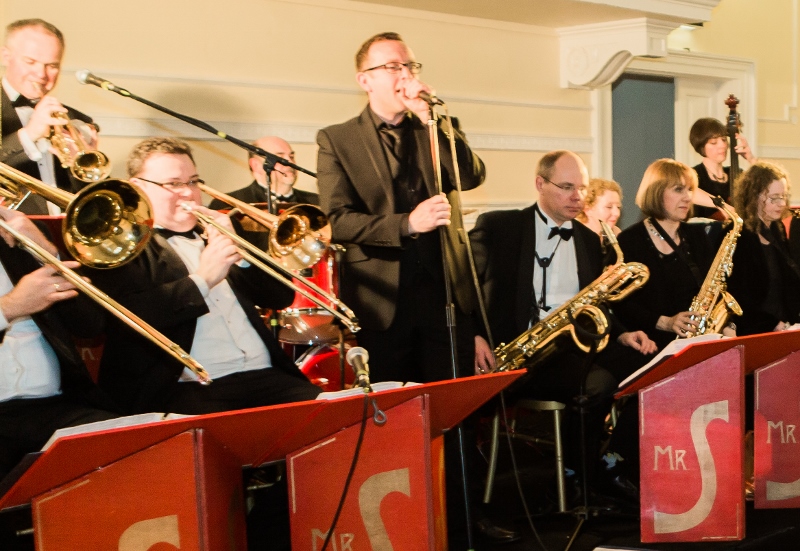 Social foxtrots, slow foxtrots, quicksteps, waltzes, jives, cha chas, rumbas, bossanovas, sambas and mambos as well as a selection of old time dances including The Gay Gordons, St. Bernard Waltz, Veleta, Viennese waltz and barn dance are all catered for in this Yorkshire swing band's sets.
Mr Swing's Dance Orchestra occasionally plays at the recently restored De Grey Rooms; a magnificent Victorian ballroom with a sprung dancefloor next to the Theatre Royal in York city centre. See the Public Events page for more details.
Jean Harvey, a very dear friend of the band, is a dance teacher running a variety of classes from absolute beginners to advanced and often enters her students into national competitions. For more details you can find Jean's website here.