SWING BAND UK HAS ALL THE WEDDING ENTERTAINMENT YOU NEED FOR A TRULY FANTASTIC DAY
Picture the scene:
At the reception, guests are welcomed by 6-piece 'Roaring 20s' band Dr Jazz, creating a party atmosphere, getting feet tapping and putting smiles on faces as drinks are taken before the wedding breakfast. Dr Jazz can also be booked for dancing in the evening. Or why not have them in the afternoon and the evening and make your wedding day a 1920s theme with everyone dressed up?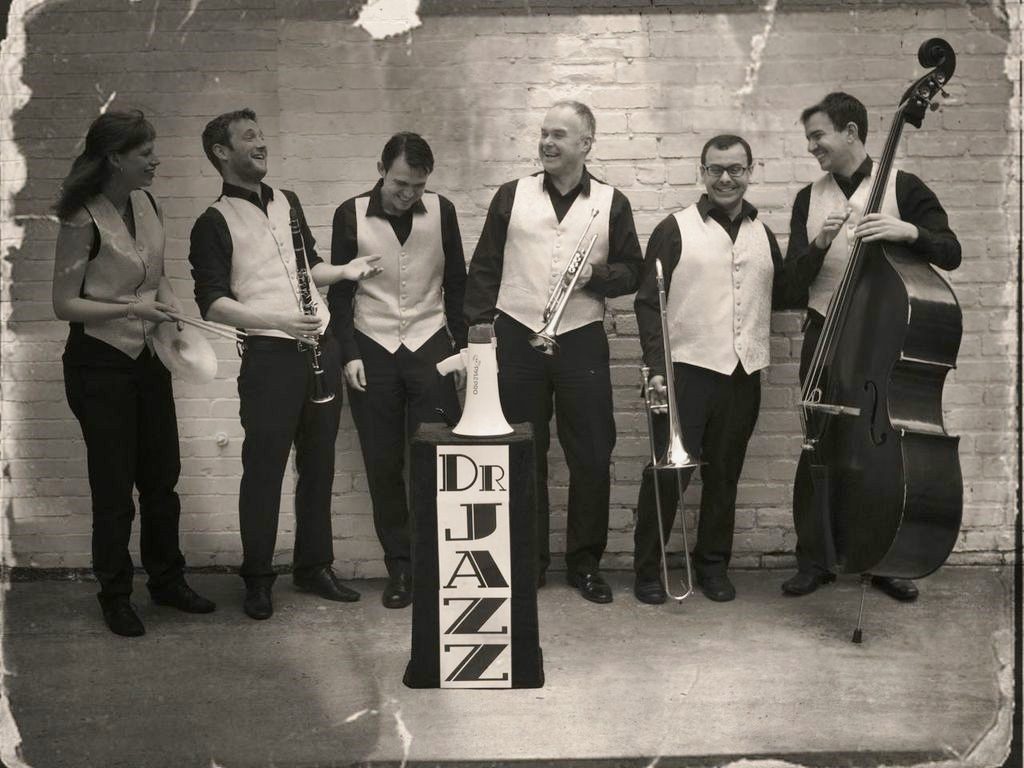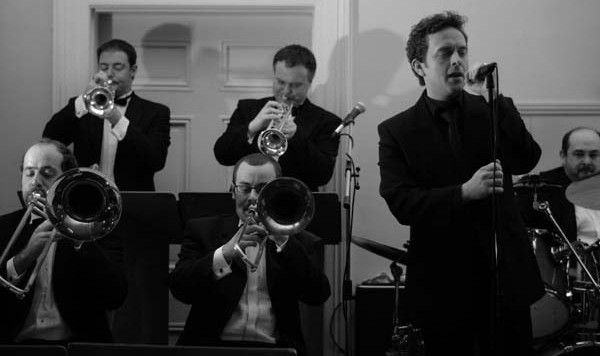 After the meal and speeches, Mr Swing's Dance Orchestra grabs the guests' attention with a rousing opening number before inviting the bride and groom to take the floor for their first dance. Proud family and friends look on and snap away before themselves being encouraged to join the happy couple. The bride and groom's parents are also invited onto the dance-floor for special dances as well as the bridesmaids, ushers and best man.
With a DJ on hand to play between live sets and keep the dancing going late into the night with classic floorfillers, you have all the ingredients you need for a fantastic day to remember.
Wedding entertainment budgets vary considerably and each act can be hired individually or in a discounted package for both. A DJ can also be added to take requests from guests and keep the dancing going between and after live sets from the band. Alternatively you can plug in your own device to the band's PA and play your own playlist free of charge.
Want to learn a first dance before the big day? The gorgeous and wonderful Jean Harvey is a professional dance teacher. You can find a link to Jean's website under Mr Swing's Dance Orchestra – Ballroom dances.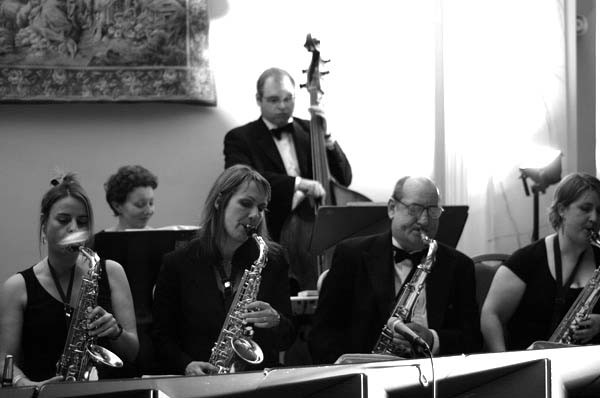 No agency fees, book your entertainment direct.